Quick Details
| | |
| --- | --- |
| Place of Origin: | China (Mainland) |
Specifications
Lint Free Foam Cleaning Swabs FS707
FS707 Basic Info
Swab Head Material: 100 PPI closed-cell polyurethane foam
Swab Handle Material: 100% polypropylene
Handle Color: Green/White
Swab Construction: Thermally sealed and attached
ISO Class: Class 100 Cleanroom
Packaged:50 Swabs/Bag50 Bags/Case
According to the client's request, change way of Packing is available.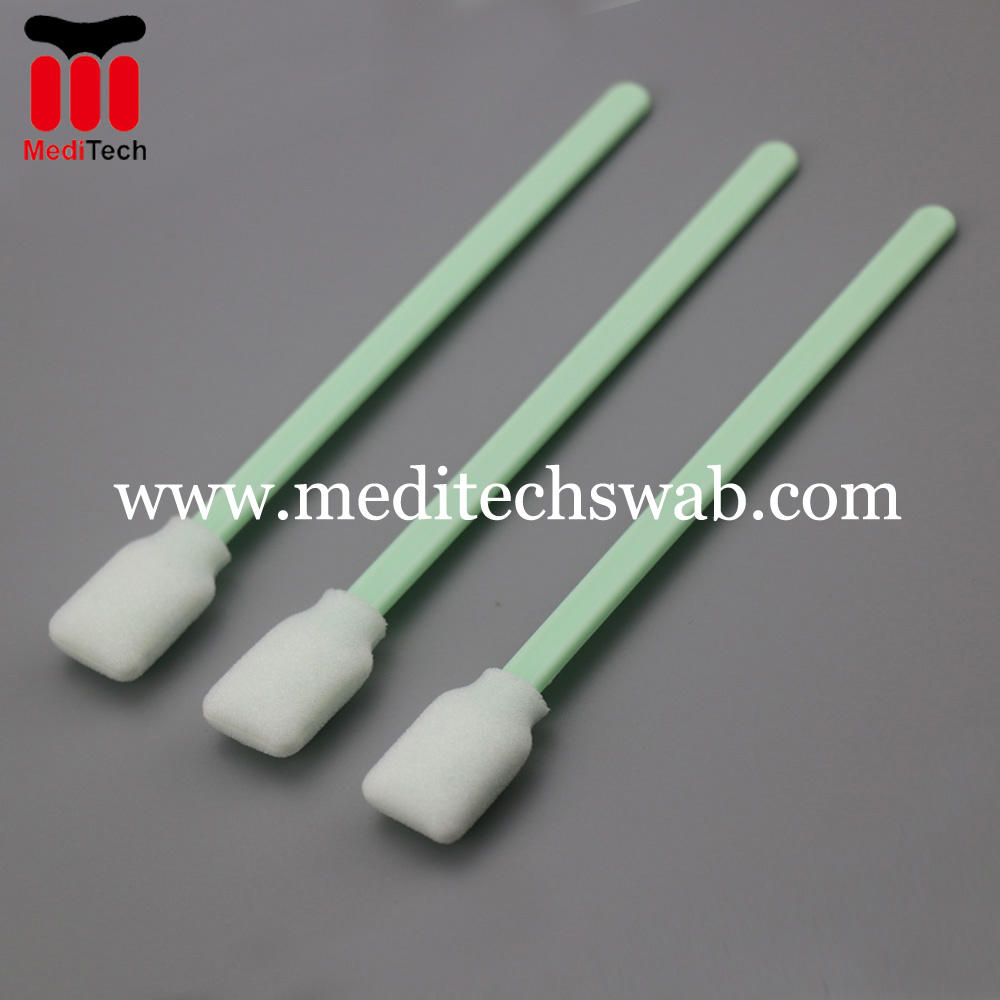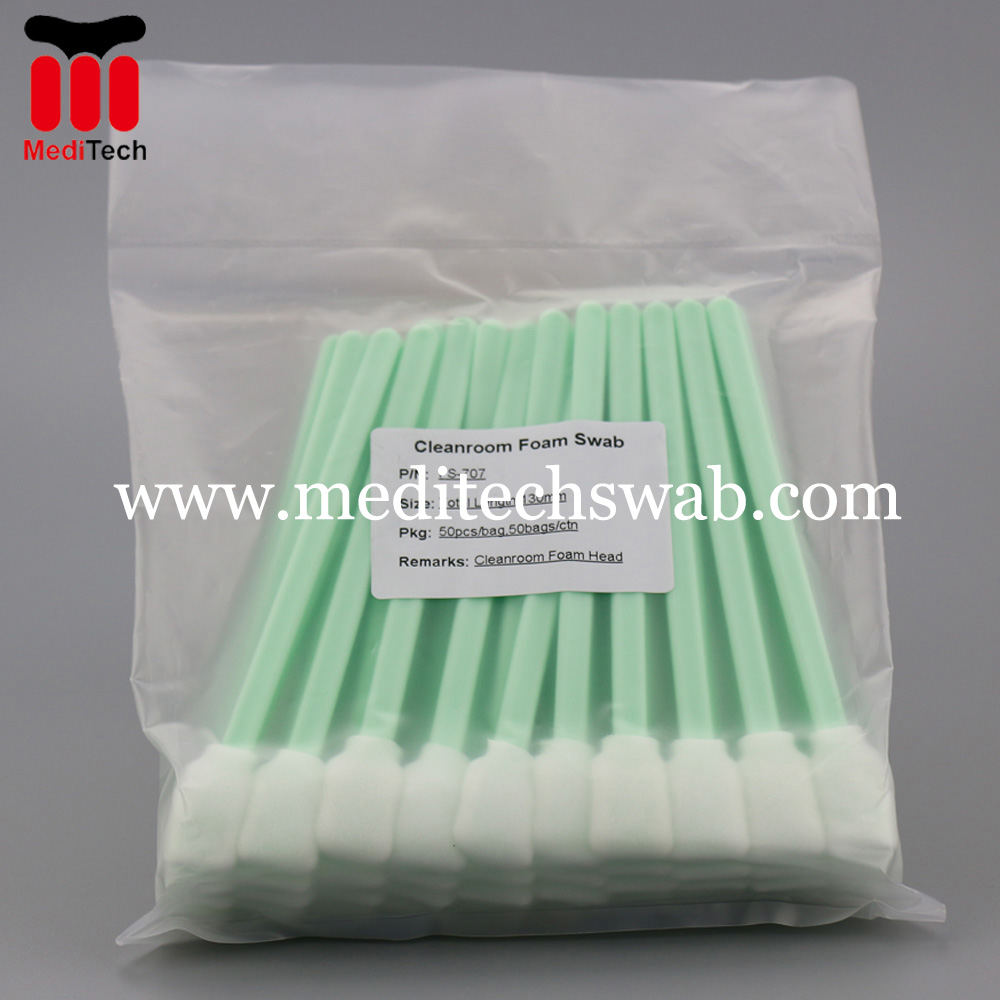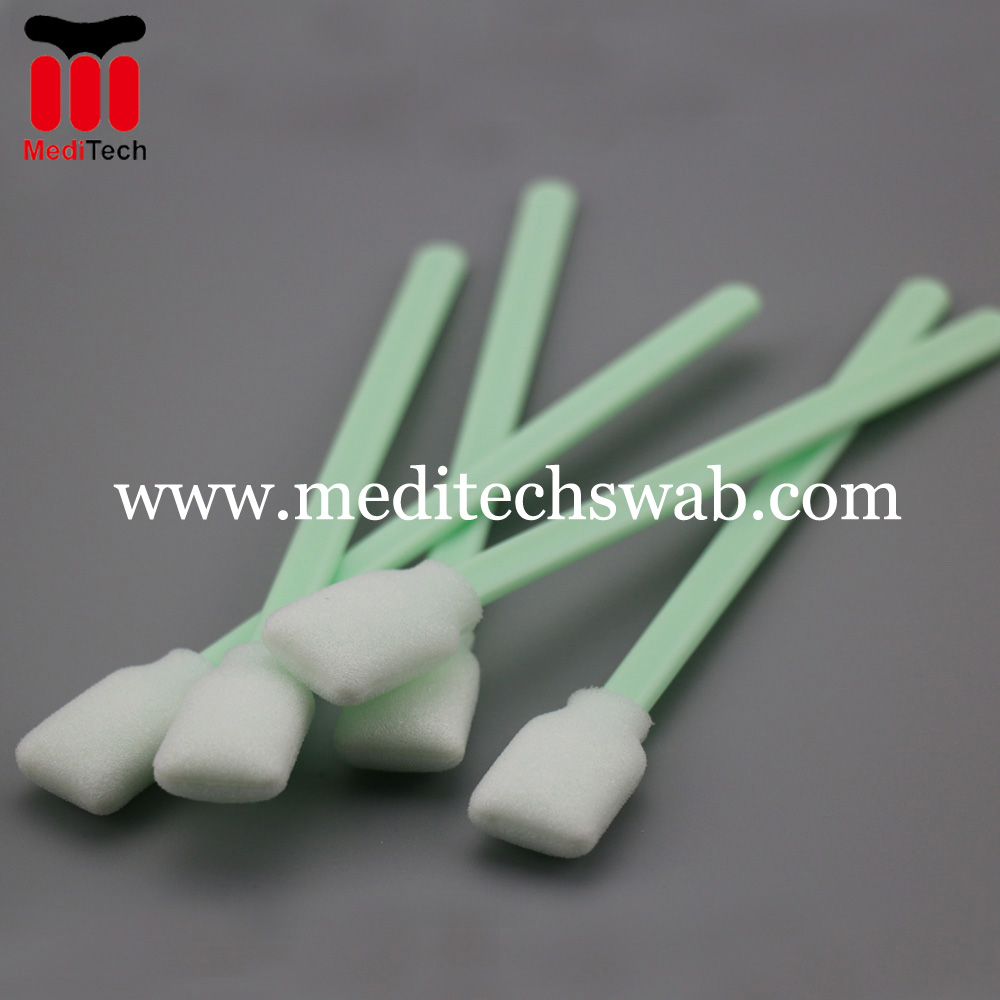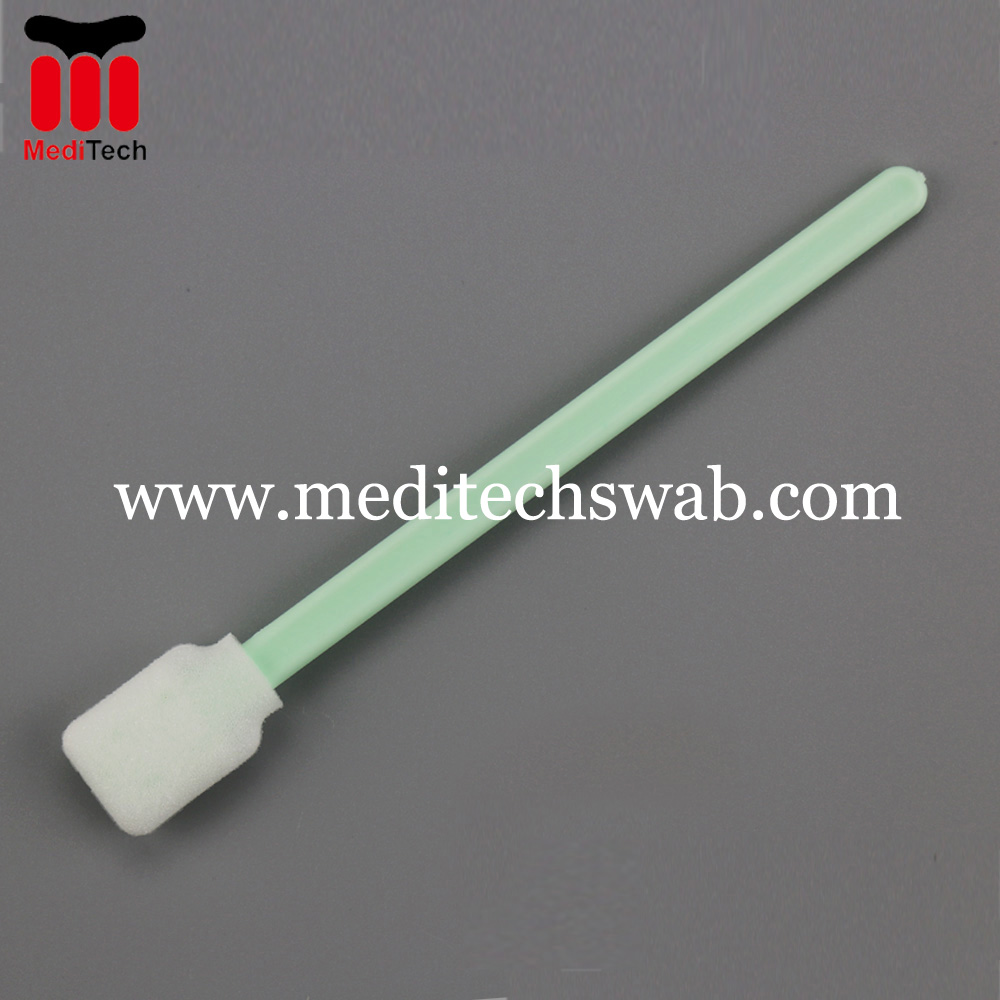 Lint Free Foam Cleaning Swabs FS707
Product Name:Large Rectangular Head Foam Swab (Closed Cell) FS707
Description:
the Large rectangular foam head swab FS707 is A tool for any type of cleaning, including those that require high absorbency, Low particle generation, and uniform dispersing of solvent.
the large rectangular foam head swab FS707 is An excellent choice for cleaning on thermal print head, inkjet print head, Check scanner, reader transport rollers, opto-electronic sensors, automotive Parts, firearm and gun, prepared surfaces in aerospace and much more.
It can also be used in antiseptic medical Swabs application.
Cleaning foam swabs FS707 features a large Rectangular foam head.
Its high quality 100ppi closed-cell Polyurethane foam head possesses excellent solvent-holding capacity and Durability.
A rigid internal paddle provides firm support and allow for more aggressive cleaning. the Large polypropylene handle provides good control and ease of use.
Thermal bonding eliminates the use of Contaminating adhesives and coatings and sprays.
All Cleanroom Foam Swabs are Packaged in Silicone-free and amide-free bags.
Anti-static handle option is available.
Foam Swab FS707 is a perfect substitute for ITW Texwipe Foam Swabs TX707A.
FS707 Swab Can be divided into Closed-cell polyurethane foam swab, Open-cell polyurethane foam swab, High density polyurethane foam swab and Composite polyurethane foam swab.
Lint Free Foam Cleaning Swabs FS707