Digital boiler thermostat controller with High Limit
7000T Capacitive touch buttons thermostat for gas boiler or Electricity adopt electronics control technique, the big screen LCD show, being applicable to the hanging furnace control of industry, business and the family living quarters.
Basic function
1. Recommended for control of underfloor heating and electrical heating.
2. Memory function: Parameters are permanently held in memory and retained during power outages
3. Capacitive Touch Button
4. Unprecedented design, top grade, Fashion
5. Large screen LCD display
6. 2 models:1—built in sensor; 2—built in sensor & floor sensor (Heating element temperature protection:60℃)
7. White backlight
8. Display temperature recalibrates
9. Surveys, display and set room temperature
10.Remote control(Optional)
Product Specifications
Voltage:100-240VAC/50~60HZ
Differential Temperature: 1ºC max
Setting Temperature Range: 10ºC-40ºC
Mounting: mounts directly onto wall or wall-box
Temperature range :0°c -60°c
Sensor type: NTC
Output:Switch relay
Color : Black
Housing material:Black acrylic
Relative humidity: <85% (23ºC)
Panel dimensions: 89mm X 86mm X 13mm (H/W/D)
Pitch of holes:60mm±10mm
European standard installation: Φ > 77 mm, see installation anatomy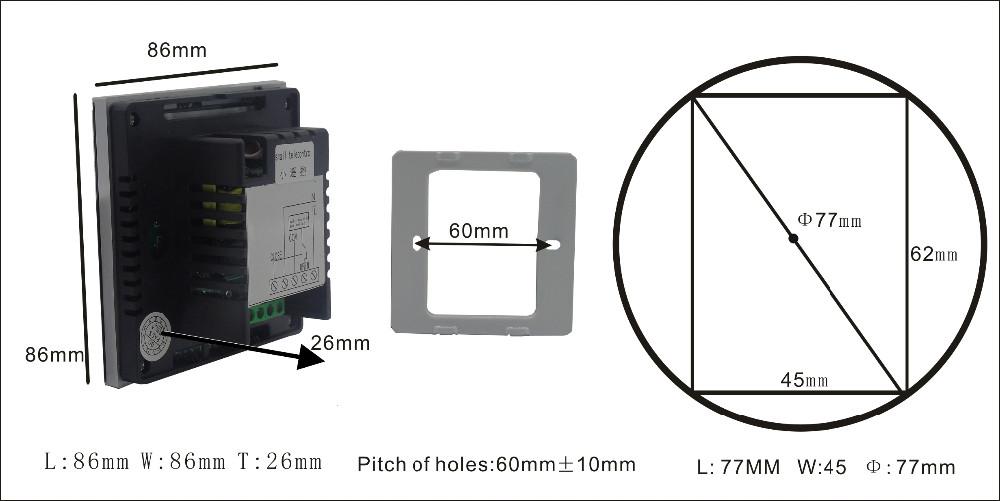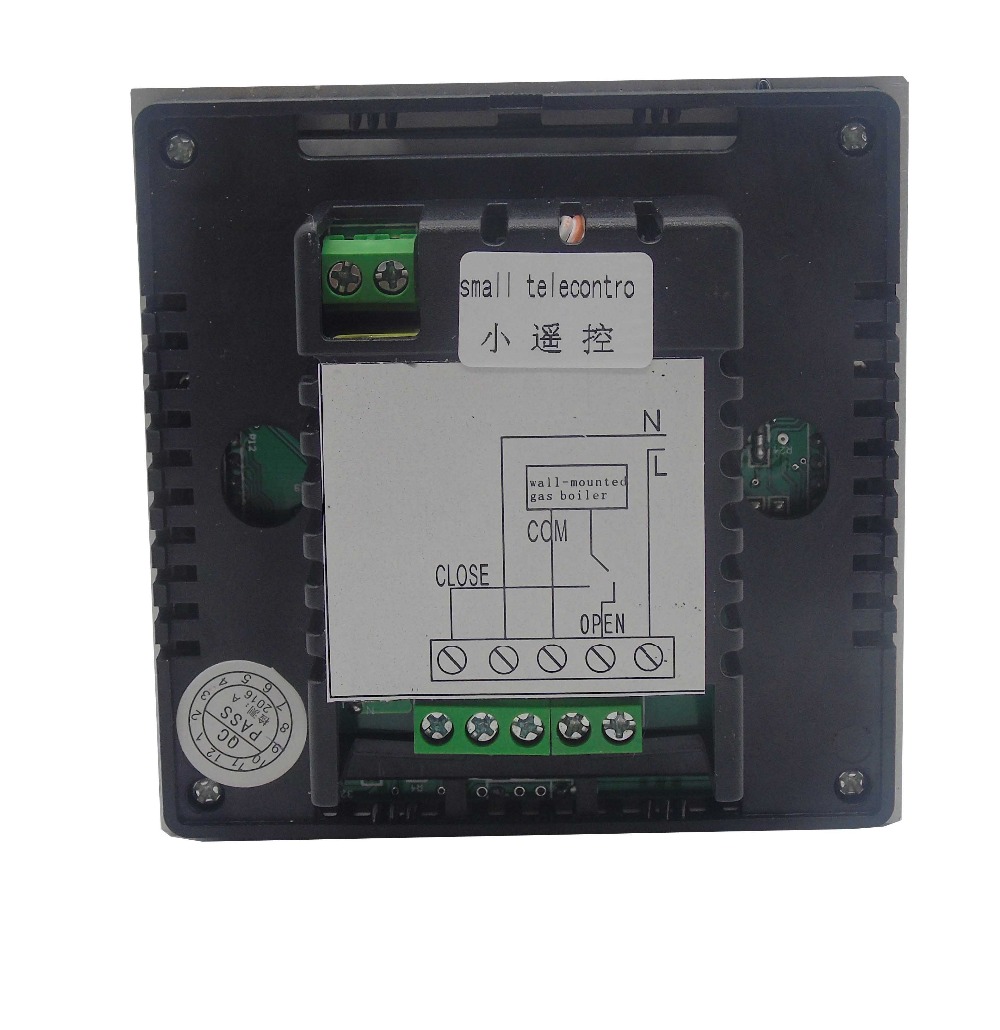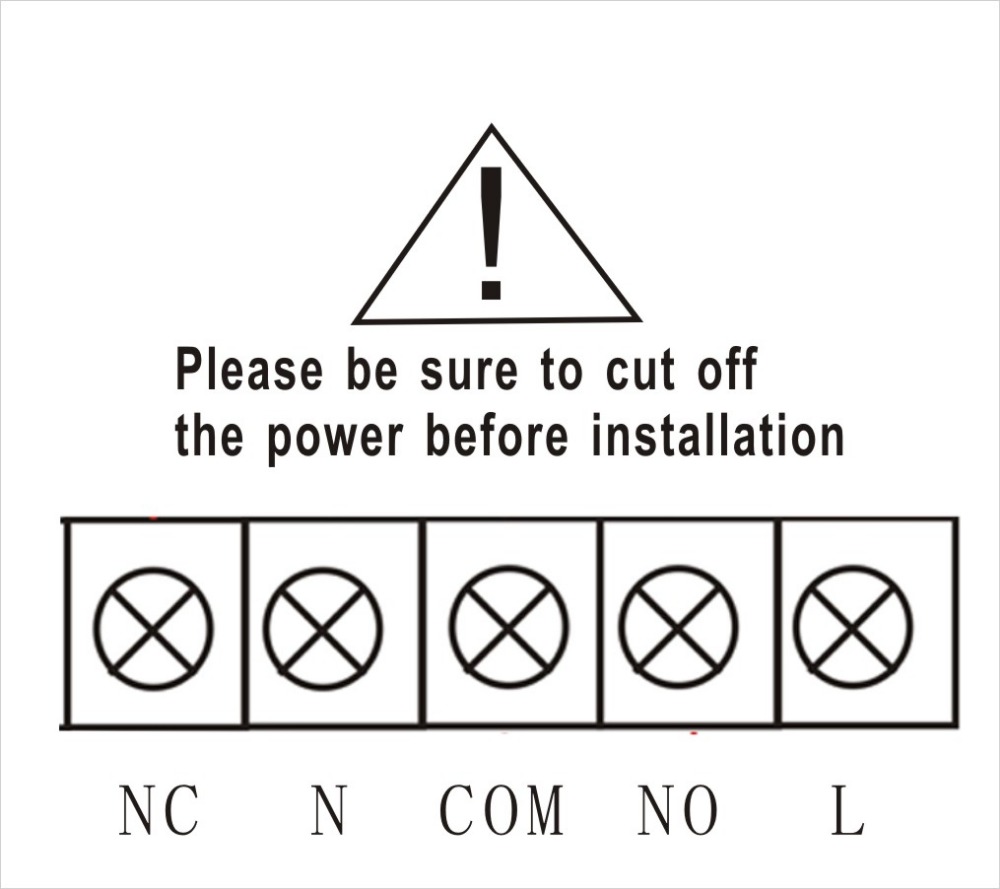 Scope of application
For residential, office, light industrial buildings, control gas boiler, heating pipes, actuated valve, electric heating.

Operation manual
Indicator: The light is green when the thermostat is on, the light is red when heat is on.